On PDQ Deploy consoles where sharing is enabled, all local PDQ Packages and folders are shared by default. Unless you specify which folders/packages should be shared, all future packages you download to your local console are shared by default. (Enterprise mode required.)
To unshare a local package or a package folder:
1.In the tree, select the folder or the package that you do not want to share.
2.Right-click, then select Item Sharing > Not Shared.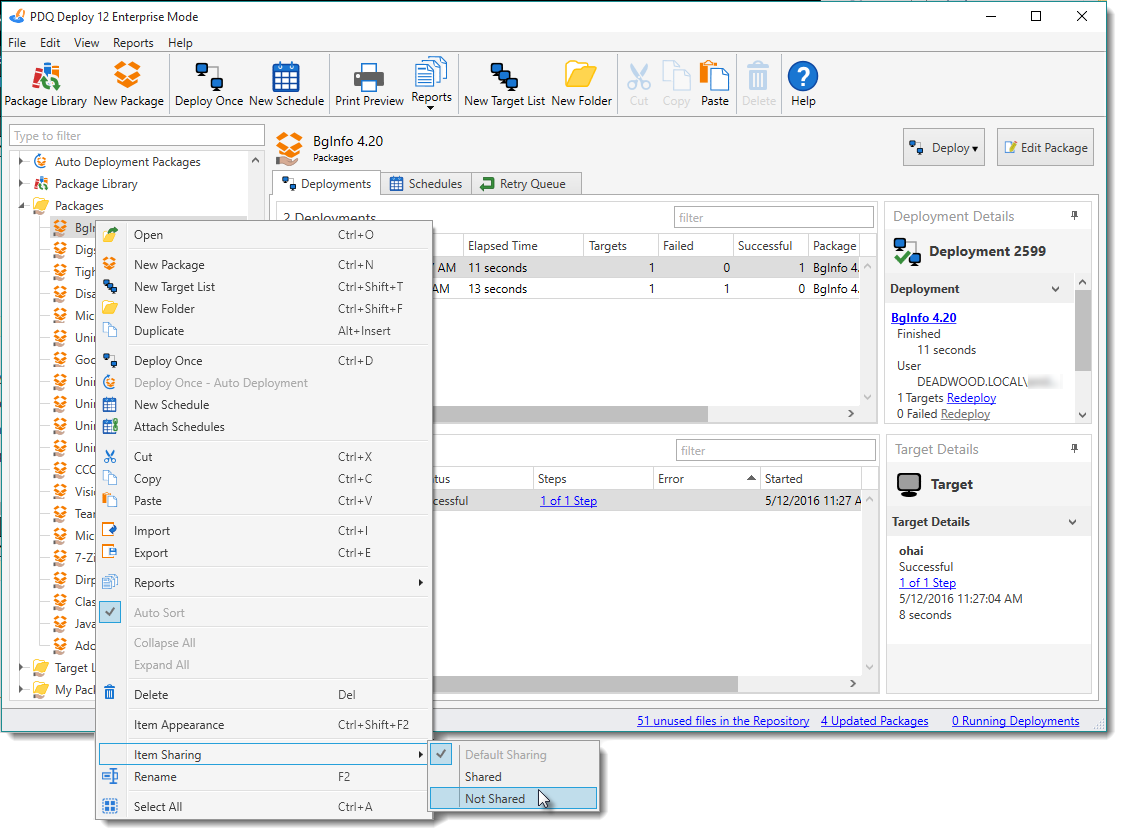 When you choose to not share a package or package folder, the selected object's pointer is removed from your shared database; therefore, it will not display in other shared consoles or be accessible to other administrators in your enterprise. However, if that same package is nested within a shared package, it will continue to be shared within the other package as a nested package step.
© 2016 Admin Arsenal, Inc. All rights reserved.
Admin Arsenal is a trademark of Admin Arsenal, Inc. All other product and company names are the property of their respective owners.
Help Version: 12.1.0.0