The sidebars of detailed information on the right side of various pages (for example, Deployment Details and Target Details on the All Deployments page) can be viewed in a number of ways. The following graphic shows the three states of the sidebar.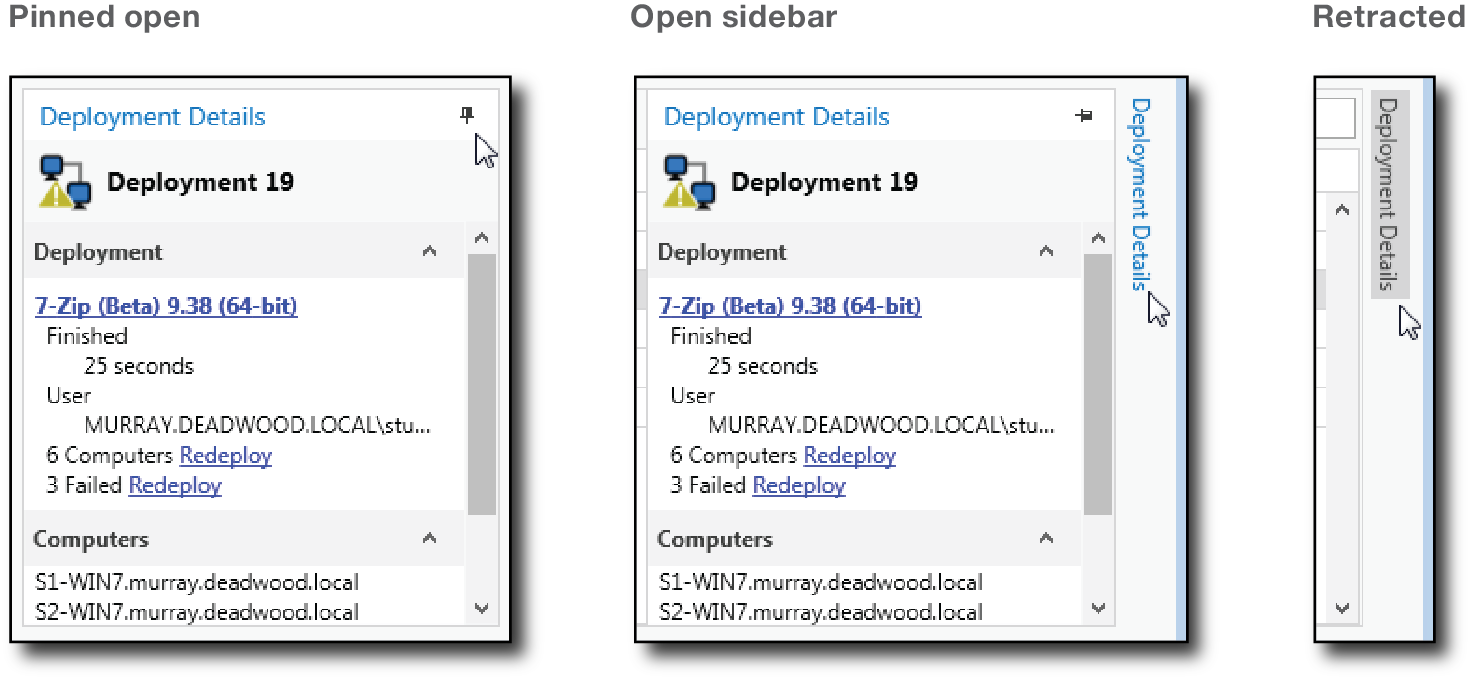 The sidebar can be pinned open

or pinned closed

. Click the pin icon to toggle between the two views. Click a sidebar title to show or hide the details.
© 2019 PDQ.com Corporation. All rights reserved.
PDQ.com is a trademark of PDQ.com Corporation. All other product and company names are the property of their respective owners.
Help Version: 17.2.0.0