On the PDQ Deploy Main Console window, click the

Package Library button, select Package Library in the tree, or click View > Package Library to access the library of prebuilt packages.
From the Package Library page you can:
•View the packages your license mode supports.
•View package details.
•View updated packages.
The Package Library refreshes every 2 hours and every time PDQ Deploy opens. You also can manually refresh the library on the Main Console window (click View > Refresh or press F5).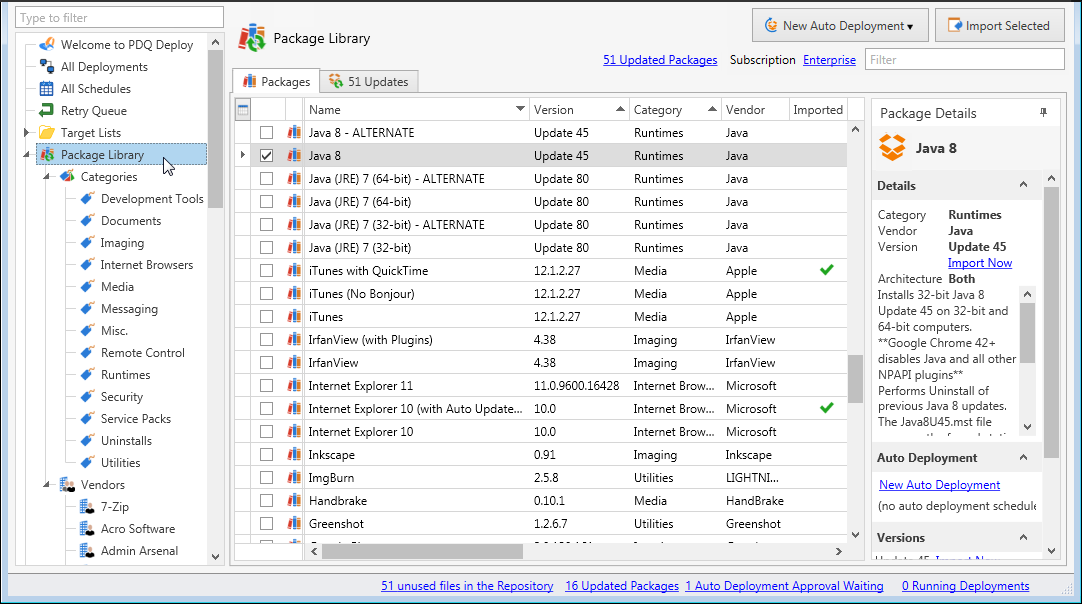 © 2016 Admin Arsenal, Inc. All rights reserved.
Admin Arsenal is a trademark of Admin Arsenal, Inc. All other product and company names are the property of their respective owners.
Help Version: 12.1.0.0