The Package Library can be viewed and browsed on the Admin Arsenal website, but you will primarily access the library from the PDQ Deploy Main Console window.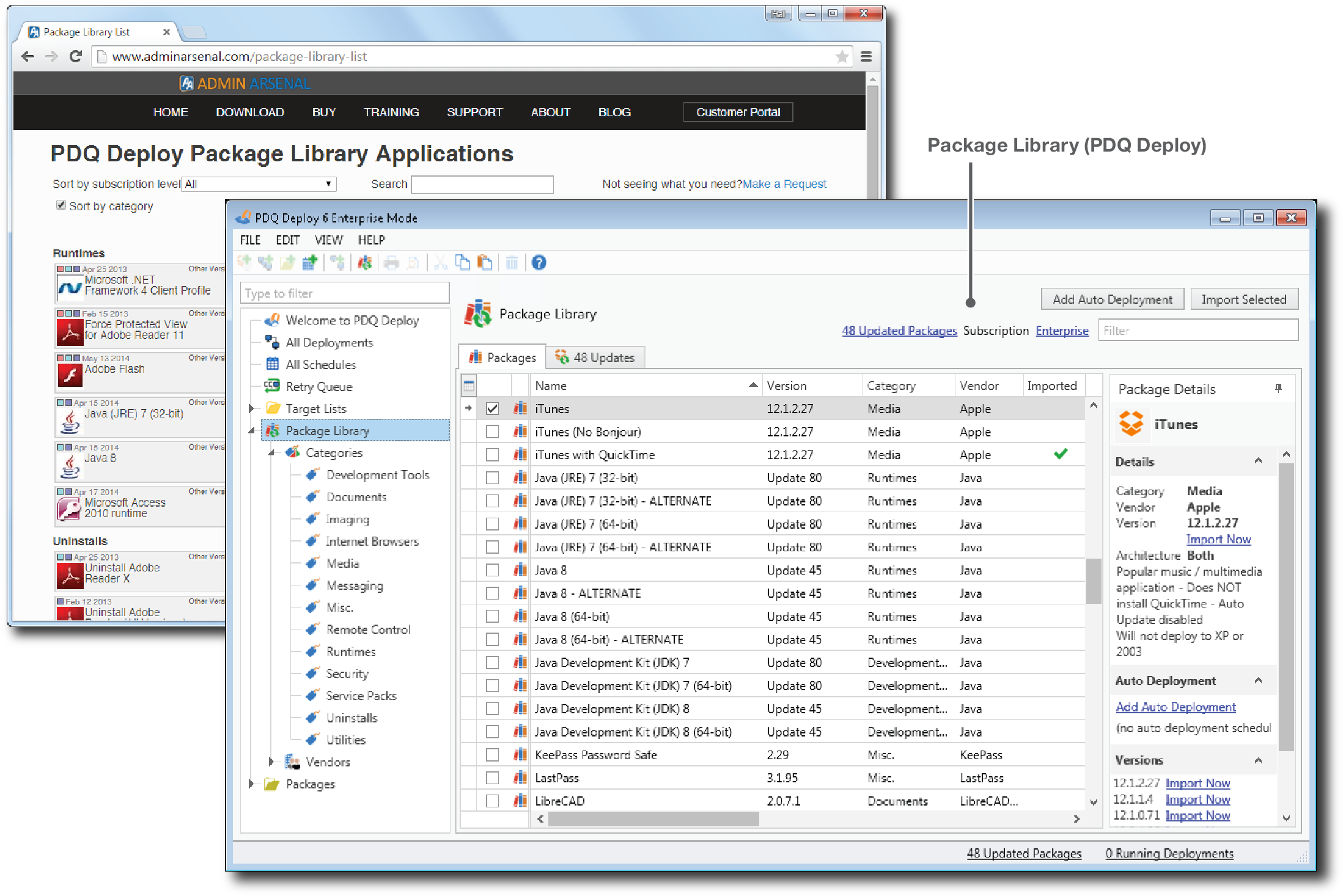 From the Package Library page you can:
•View the packages your license mode supports.
•Filter your view of packages in various ways.
•View package details.
•Import (download) packages to PDQ Deploy.
From the web version of the Package Library, on a Package Details page, click Download into PDQ Deploy to automatically import the package.
For details about using and navigating the Package Library, see Sorting the Package Library and Importing Prebuilt Packages from the Package Library.
© 2016 Admin Arsenal, Inc. All rights reserved.
Admin Arsenal is a trademark of Admin Arsenal, Inc. All other product and company names are the property of their respective owners.
Help Version: 12.1.0.0